Commissions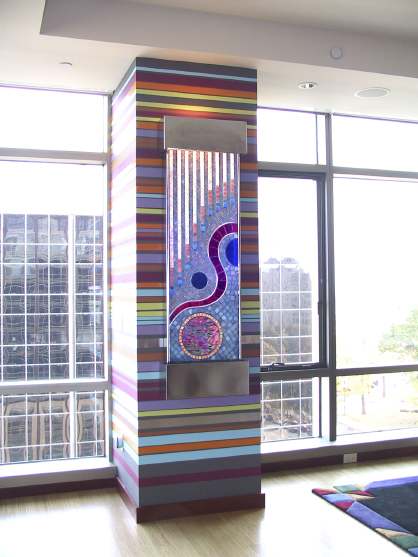 Commercial
Work with award-winning artist Ray Zovar!
Ray welcomes strategic partnerships with forward-thinking municipal, commercial, and residential designers seeking to develop and achieve projects of any size and scope.
He has worked with many residential interior designers and private buyers, consistently providing not only unique artistic solutions and customized design concepts, but also exquisite execution and impeccable installation.
From concept to completion, Ray's commissioned works invariably reflect and fulfill his clients' personal needs, preferences, and desires.
Existing artwork can be ordered immediately and shipped the following day.
Eight of Ray's Illuminations and three mosaic creations can be found at Epic Systems in Verona, WI. Other artworks can be found in commercial, hospital, and educational venues around the Midwest.
Discounts are considered for professional designers.
Personal
Is there a subject personal to you that you want Ray to explore? Have you discovered a piece of Ray's work that has already been sold? Looking for a particular size to fit your space and décor?
Whatever the reason, Ray makes commissioning a custom piece of art easy. Personalized artwork is even more meaningful and can fit your exact specifications.
Ray has facilitated the commission of wonderful custom pieces for happy collectors and trade professionals alike. We're here to help with every step, making the process smooth and enjoyable.